Company Name
Contact Info
Location

AKYAPAK MAKİNA SANAYİ TİCARET A. Ş.

Hasanağa OSB Mah. HOSAB Sanayi Cad. No: 62 / Nilüfer / BURSA / TÜRKİYE

Hall: 8

Stand: 801

Product Groups

Sheet Metal Processing Machines
Plasma Cutting Machines
Profile Bending Machines
Pipe Processing Machines
Metal Processing Machines
Company Info

Products

Represented Companies

Company Brands
Empower the Future AKYAPAK, which is a long established company from Bursa, exporting metal-bending, cutting, and drilling machines to 110 countries in 6 continents is celebrating its 60thyear anniversary AKYAPAK having a success story for more than a half century has successfully brought the high quality symbolizing Turkish power to the world. To reinforce its strong image throughout the world, Akyapak has taken new steps and has lastly formed Akyapak USA and Akyapak Russia offices opened in Tampa and Moscow.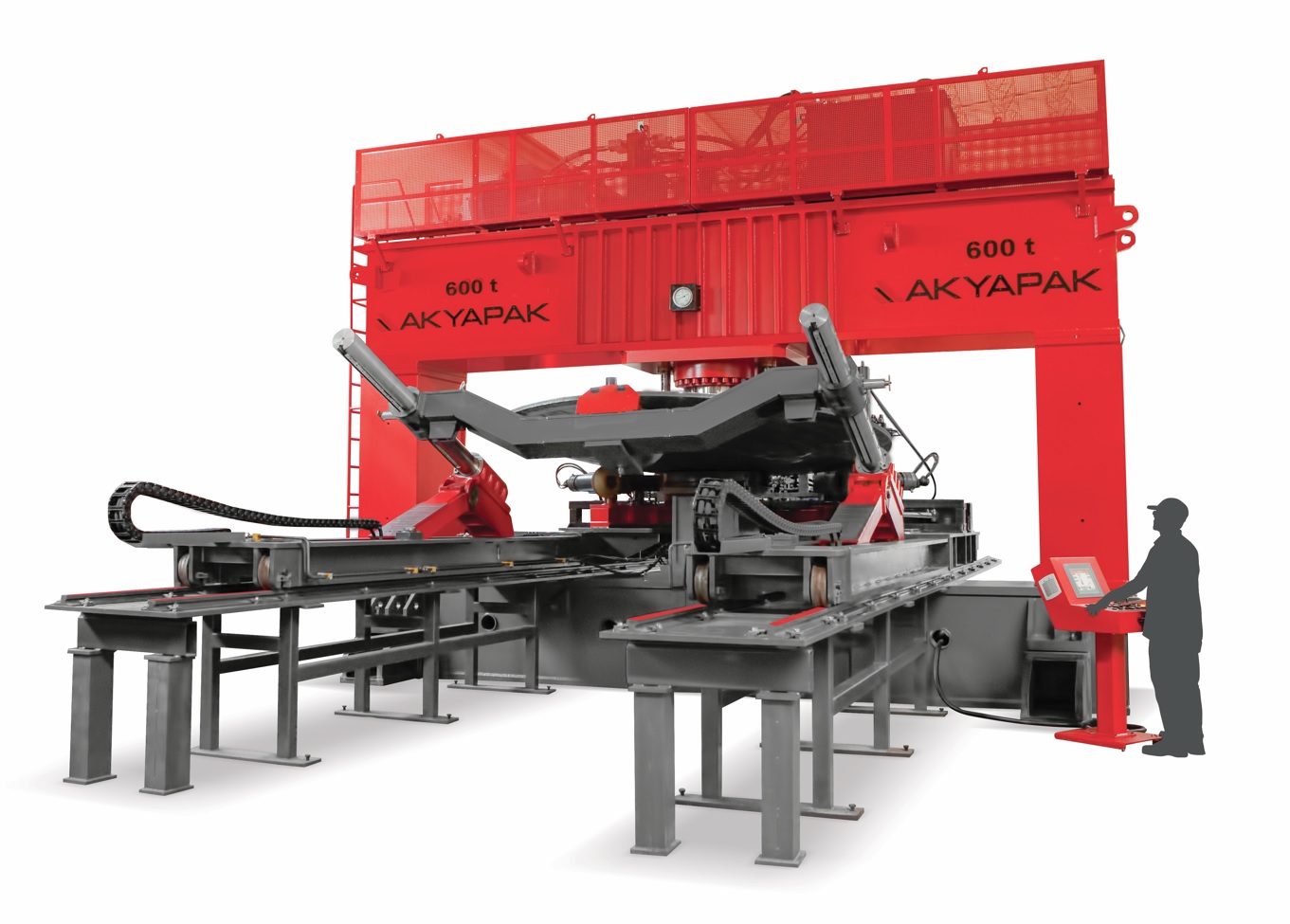 BMB-P
BMP Flanging Machines
PRODUCT DESCRIPTION:
BMB-P dishing presses are one of the most demanding models in the large range of AKYAPAK. It is a hydraulic press consists of manipulator (option) and HEAVY DUTY machine like all the others.BMB-P powers range 150 to 1600 Ton Diameter range 500 to 10.000 mm. The 250 Tons and bigger capacity presses are developed with pre-stressed tie-rods and lower ones are having side shoulders as the price&performance is main target for all size of tank manufacturers on all over the world. The correct capacity of model is being choosed based on the material thickness, quality and plate diameter. The BMB-P models dishing press power is calculated for biggest diameter of dies to give best cycle time and productivity to the customer. The main control screen is developed focus on user friend interface to reduce learning time since the operator skill is always important for all manufacturers.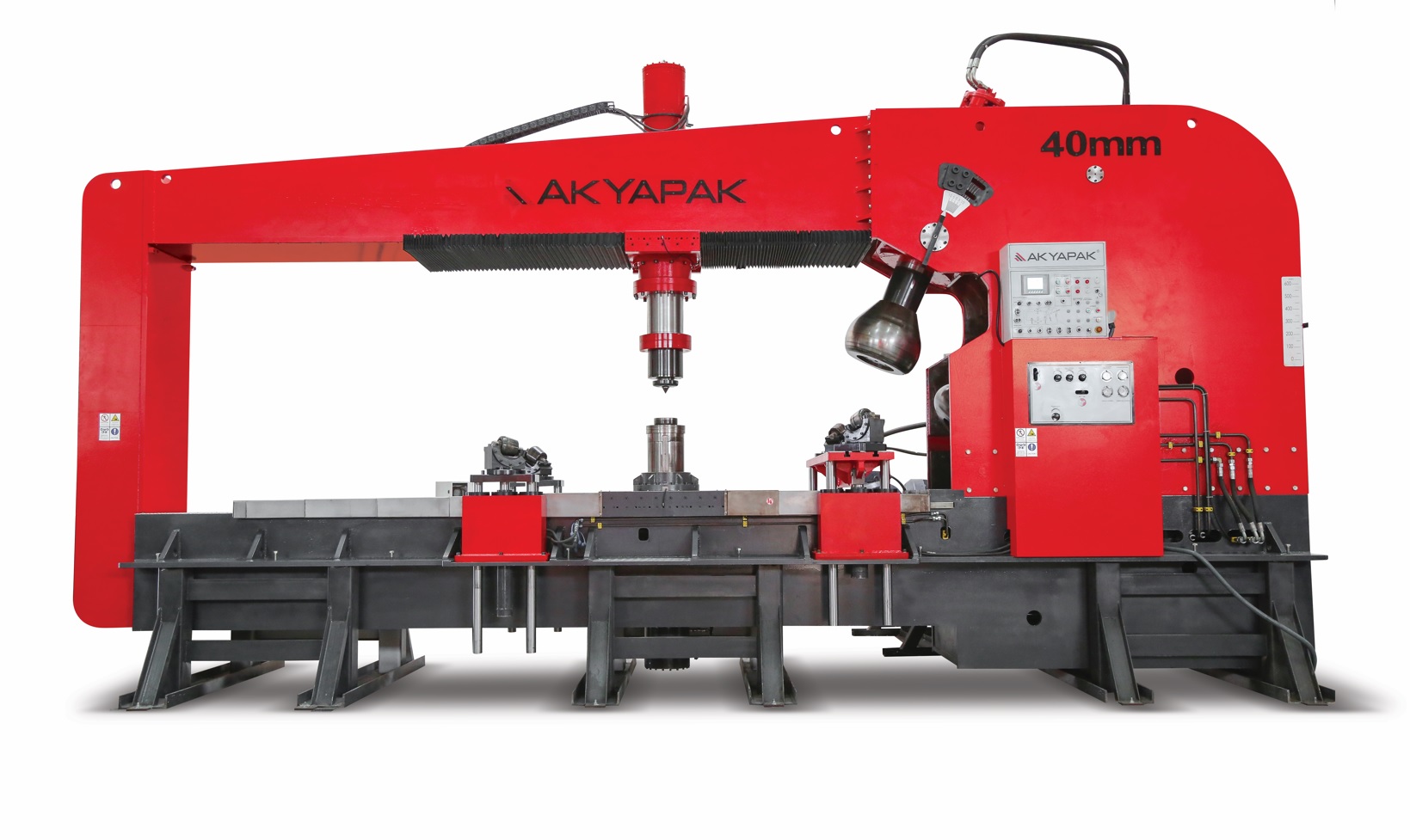 PRODUCT DESCRIPTION:
The whole consturctions is electro-welded and stress relieved.Fully hydraulic control and proportional valves are for accurate setting during the flanging so it is simply operated even by new operator who doesn t have any experience on metal forming. It is protected against wrong setting and overload by very special hydraulic system engineered. Automatic flanging function (optional) available to flange in shortest time without taking care the material thining. Diameter range 500 10.000 mm. Thickness range 2 50 mm (cold), 100mm hot!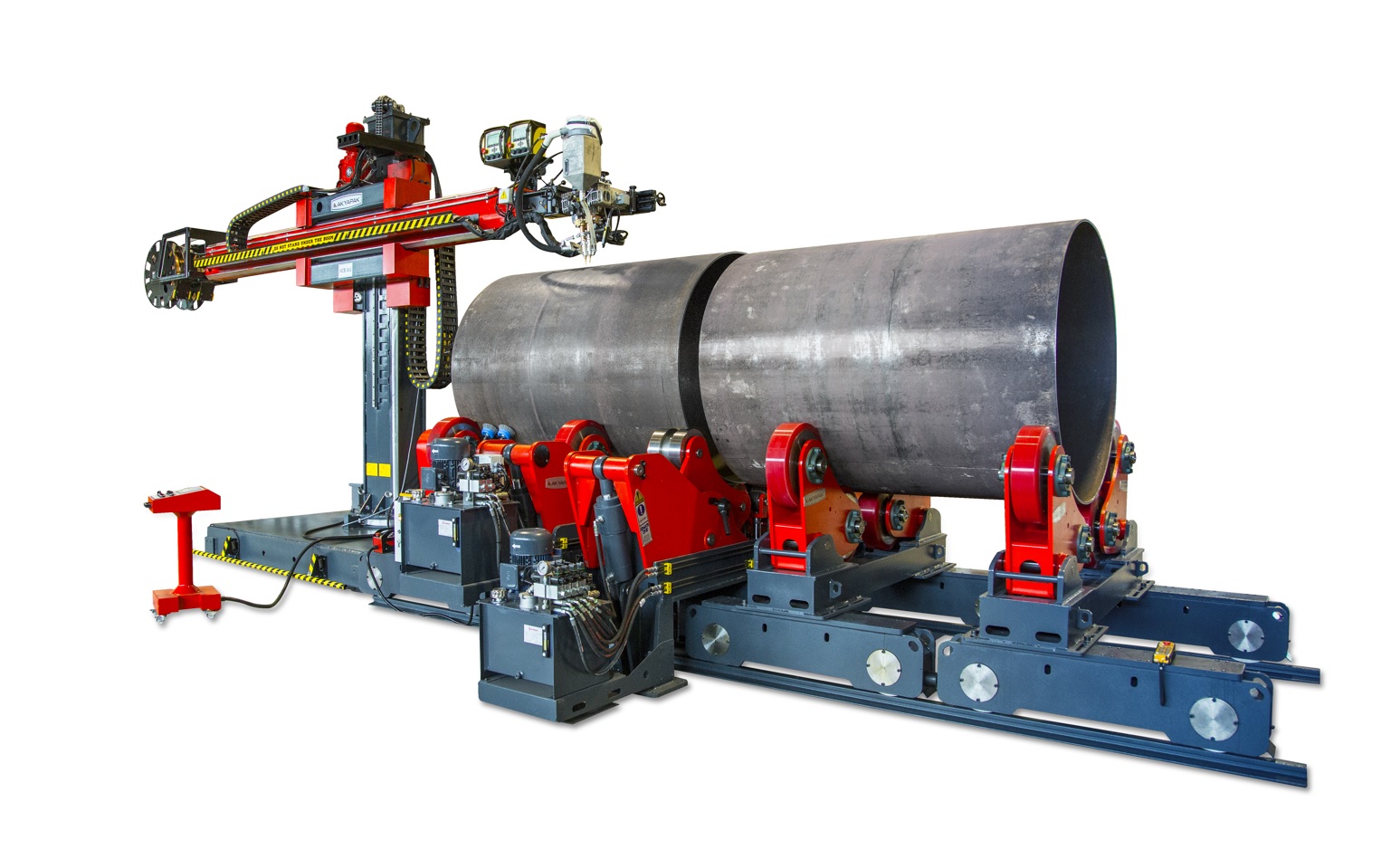 HCB
HCB 6X6 Heavy Series Column-Boom Systems
PRODUCT DESCRIPTION:
While Column-Boom systems can perform welding independently for any part, it may also perform circular or lengthwise welding using rotator or positioner. Welding types that can be performed by the system are SUBMERGED, MIG, MAG, TIG. Also, Column-Boom systems can be fixed or with automatic travel on rail. Column-Boom systems enables improvement of quality, reduction of manufacturing time and operator fatigue, precision and continuous welding quantity that can be realized by an operator. Akyapak Makine includes 3×3 to 9×9 Column-Boom systems in its standard lists. However, custom production can be realized up to 10 x 10 meters..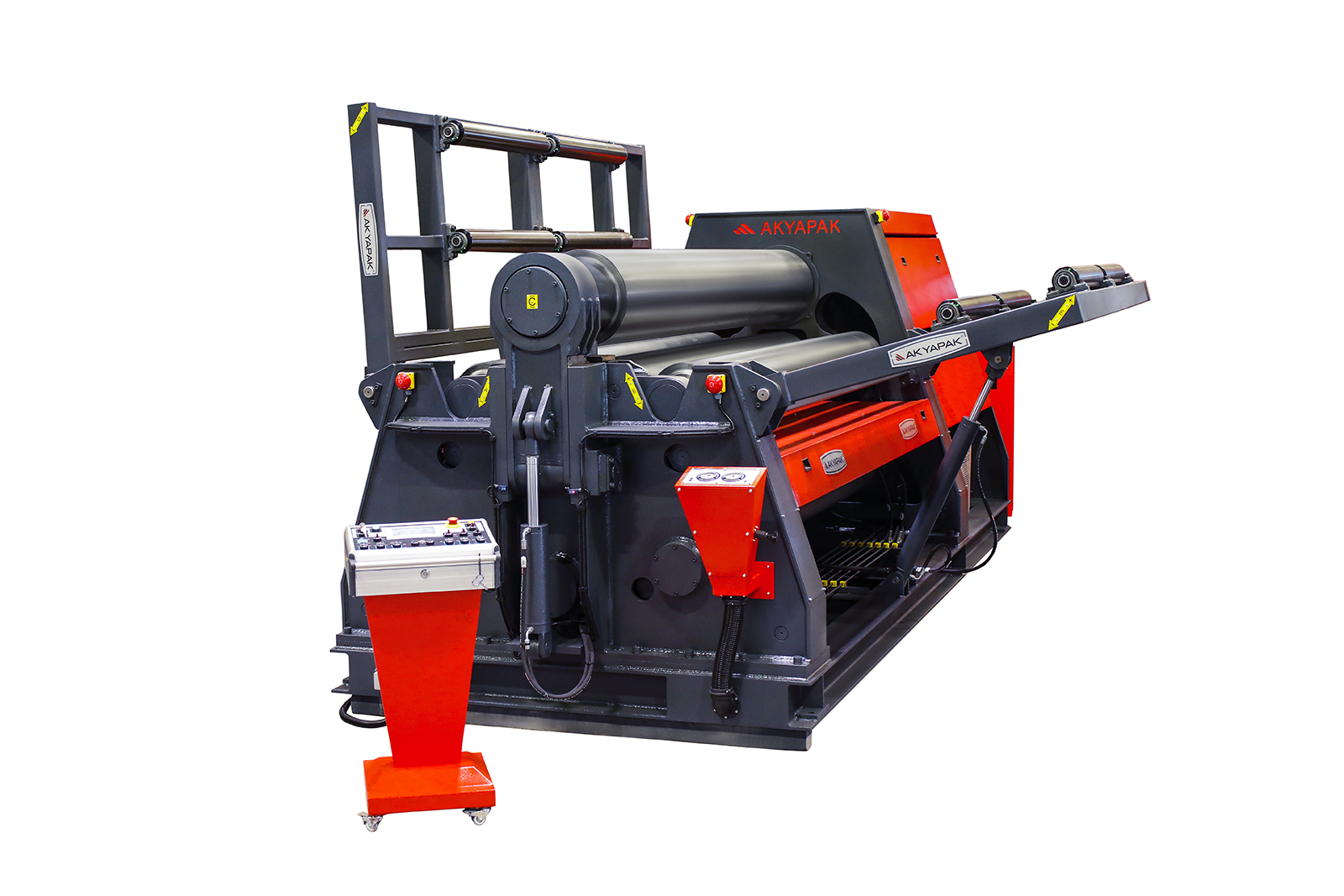 AHS 30/28
AHS 4-Roll Plate Rolls
PRODUCT DESCRIPTION:
Akyapak s 4-roll AHS model offers reliable and excellent solutions for precise and challenging rolling applications. It is the most reasonable choice to bend the materials with a plate thickness of 2 mm to 200 mm and with a plate width of 500 mm to 12000 mm. Prescide, Productive and Reliable As well as being reliable, AHS increases productivity with its high speed rolling ability and it overcomes the most challenging bends thanks to its ease of use. Since the plate is pinched during rolling, skidding and slipping of materials are prevented. Thus, more reliable rolling operations are performed and more precise results are achieved. In AHS 4-Roll Plate Rolling Machines, one of the side rolls can be used as a squaring roll, thus the plate can be easily and precisely aligned along the roll across the input direction. Less Flat Ends At a Single Pass It is possible to achieve a full cylinder at a single pass with AHS 4-Roll Machines, because the material can be pinched with the lower-roll during pre-bending and bending. AHS model allows for precise pinching of the plate between upper and lower rolls, thus the length of flat ends are minimized. Akyapak 4-Roll CNC Rolling Machines having superior features decrease the dependency on an operator and offer more reliable and more productive solutions.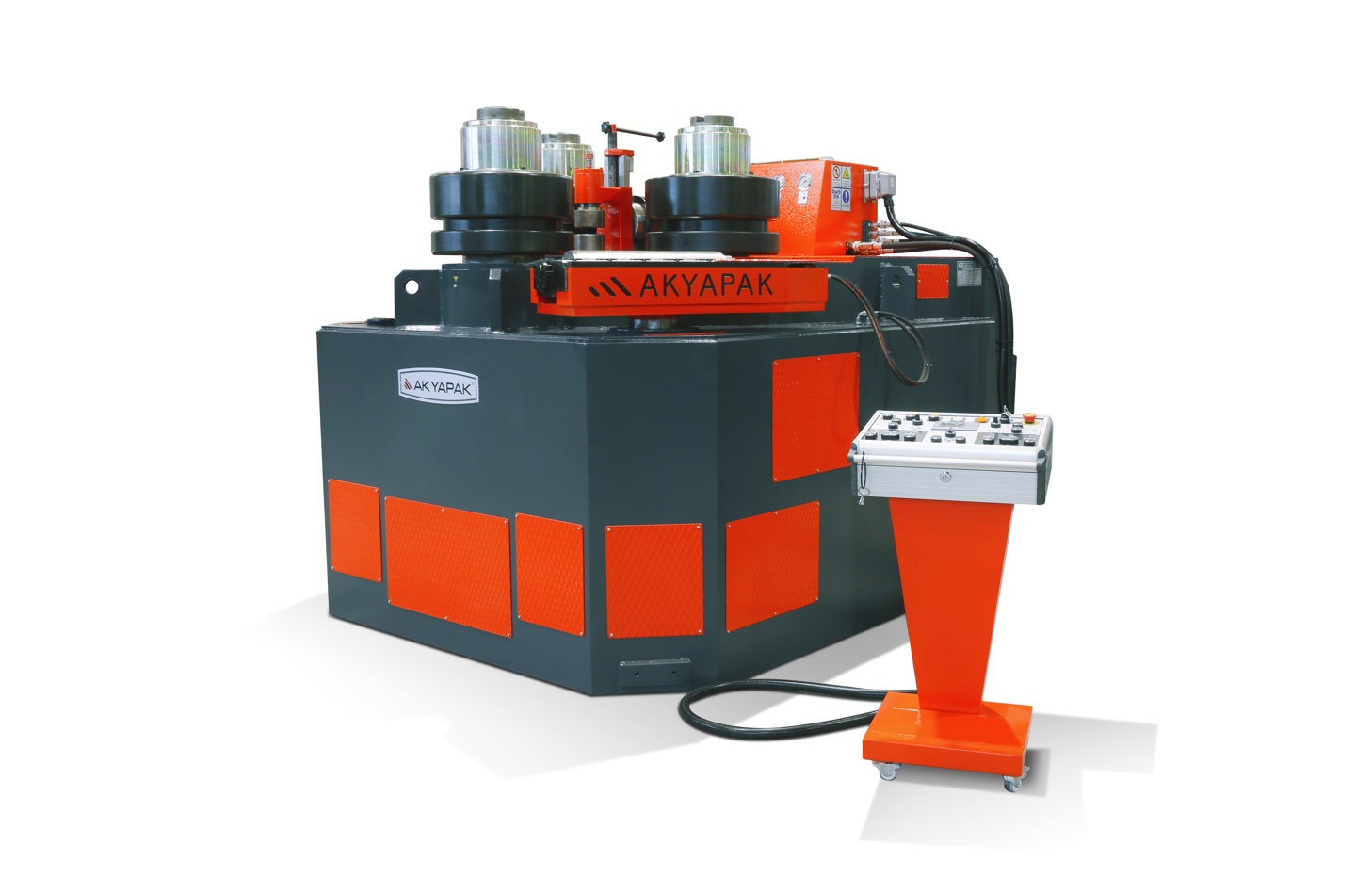 APK 240
APK 240 3-Roll Angle Rolls
PRODUCT DESCRIPTION:
AKYAPAK offers extensive alternatives on heavy duty profile bending machines as well. Our machines are strong and reliable with their St-52 weld construction body. Minimum flexion causes less deformation, by the help of our machines enlarged roll diameters. By the help of big measurements of bearings, durability and high bending momentum can be obtained. The power of hydraulic cylinders enables to bend the larger parts without difficulty. Practical and universal rollers creates the possibility of easiness for bending various sections, and this feature gives the opportunity of being more powerful and robust. Akyapak Profile Bending Machines are 3 rolls driven. This feature allows to have a possibility to make the high capacity bending processes real. Secondly, our 3 Rolls Driven machine minimizes the slipping of the materials during the bending process. The two bottom rolls are hydraulically driven and they can move independently with each other. Therefore, in comparison with the machines which are top roll drive, the features of our machines enhance the ability of operators and give the opportunity to make prebending process on both edges. Side supporters can move towards three directions to reduce the deformations and to facilitate bending processes, especially with angles and spirals.
No represented companies found.
The company has no registered brand information.